Event Information
Wednesday, September 18th
3:30pm – 4:00pm: Registration
4:00pm – 4:30pm: Table Discussions
4:30pm – 5:15pm: Panel
5:15pm – 6:00pm: Reception
Fairmont Olympic Hotel – Seattle
411 University St, Seattle, WA 98101
Appetizers and complimentary alcoholic and non-alcoholic beverages will be provided.
About the Women Who Lead series:
In this exciting new series, the Puget Sound Business Journal will bring together exceptional women leaders in a variety of industries to discuss their path to the top, the challenges they've encountered along the way, and provide practical wisdom that audience members can use to get ahead in their own careers. These events, scheduled once per quarter, will be a prime opportunity for companies to support the aspiring young leaders in their ranks while connecting with the speakers and table moderators, who will be high-level decision-makers in the Puget Sound-area community.
About this event:
This second event in the series will be a happy hour reception and will focus on the architecture and engineering industry, diving deep into the challenges and opportunities women have on their road to the top. This event will a feature structured networking time led by a hand-selected group of table moderators, who will help connect less-experienced attendees to each other and the high-level leaders in the room. Questions sparked during this networking time will be discussed on stage by a dynamic panel of women who lead this region's architecture and engineering industry.
Panelists include:
Joslyn Balzarini – Principal, B+H Architects
With her passion for puzzles, she is a strong advocate for B+Hs Advance Strategy approach that upends the traditional design process and begins instead with an exploration of the clients business and organizational goals. She believes that when designers drop their egos and start listening to their clients everyone is happier. Joslyn's data-driven approach allows her to meet people in their own space, witness their daily interactions and immerse herself in their culture. She rejects the notion of a pristine, photo-ready space and instead believes that the kinds of spaces that support and grow culture and community at work and at home are meant to be hacked, pulled apart and put back together in unexpected ways. In Joslyn's experience, its almost always possible to bring in a project under budget when the focus is on culture and performance rather than the proforma.
With over 15 years experience in workplace, hospitality, multi family, and mixed use commercial design, Joslyn heads the interior design practice in Seattle. As she continues to explore and evolve her practice, Joslyn hopes to place greater emphasis on designing spaces that support and improve the mental health and well-being of their occupants.
Jennifer Fleming – Principal and Owner, Rice Fergus Miller
Jennifer Fleming is a principal and owner at Rice Fergus Miller, a 46 person architecture, interior design, planning and visualization firm. With over 12 years of experience, she leads the hospitality market and is deeply involved in senior housing and healthcare markets. The interrelationship between these three allows her to seamlessly integrate cues and elements from each to design interiors to suit the ever-changing needs of today's client. Jennifer is also board member for our local NEWH Northwest Chapter, a high school mentor through the East Bremerton Rotary sponsored AVID program, and sits on the Washington State University School of Design and Construction Advisory Board.
Shannon Gaffney – Chief Creative Director, SkB Architects
Shannon Gaffney is the chief creative director and one of the founding principals of SkB Architects. Based in Seattle, Washington, Shannon is an architect, interior designer and planner shaping a diverse range of places from mixed-use, commercial office buildings, workplace, restaurants, retail spaces, residential and furniture products. Her in-depth knowledge on workplace design has led to creating not only forward-thinking, inspiring places to work but has also led to rethinking typical norms in office building typology and social gathering places in the public realm.
Ultimately, her ability and interest lie in crafting both interior and exterior places with acute attention to human behaviors, memory-triggers, and materiality which influence an emotional response to place. Whether outside or in, large or small, office or residence; the study of community and city life dynamics plays a significant role in kick-starting ideas for every project. Generation of those ideas is a rigorous pursuit of many ideas in a short time frame, and a rapid fire design approach to test ideas and to test boundaries. "Some people think out loud; I draw out loud… and A LOT".
Rae Anne Rushing – CEO and Co-Founder Rushing Co
Rae Anne Rushing is CEO/Co-Founder of Rushing, a multi-discipline engineering firm established in 2006, delivering integrated mechanical, electrical/lighting, plumbing, energy, sustainability, and commissioning, based in Seattle, WA.
Our vision was to provide Integrated Design to Seattle and the Puget Sound Area. Today Rushing employs 75 and revenues 15+ million annually. Rae Anne is a licensed Professional Engineer with 31 years in the design and construction industry. Her day to day responsibilities include Principal in Charge of approximately 40% of the total business revenue; as well as providing vision, corporate leadership, Brand management and Engineer of Record quality control and design management. Rae Anne likes to work hard and play hard.
Melissa Wechsler – Principal and Partner, Runberg Architecture Group
Melissa is passionate about promoting urban density as a sustainable approach to population growth.  She is committed to architectural design that is sensitive to its urban context with interior spaces carefully considered to enhance the lives of the buildings inhabitants. Her clear communication skills, extensive onsite experience, and appreciation for the entire project team add value throughout the design process. Since joining Runberg Architecture Group in 2006, Melissa has worked on a wide range of projects, including The Chloe, Expo Apartments, The Orion, Stack House Apartments, and The Supply Laundry Building. Melissa has also lead several projects executed in collaboration with other design firms, such as 8th & Republican with the Miller | Hull Partnership, Google/Lakefront Apartments with Graphite Design Group, and Lifebridge Apartments with Katerra.
Prior to joining Runberg Architecture Group Melissa worked as a Project Architect in Miami, Florida, supervising the construction of and designing public university buildings with a focus on sustainable and affordable design. While living in Miami Melissa also taught Architectural Design as an Adjunct Professor at Miami Dade College.  She continues to be involved in academics with frequent visits to the University of Washingtons Department of Architecture as a guest critic.
Sponsorship and Ticket Packages
Marijane Milton
mmilton@bizjournals.com
206-876-5447
Event Questions?
Jordan Hilbert
jhilbert@bizjournals.com
206-876-5412
Sponsors
PRESENTING SPONSORS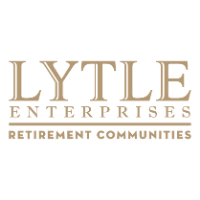 VENUE PARTNER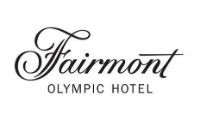 INDUSTRY PARTNERS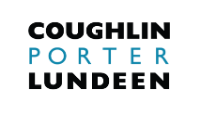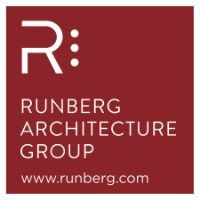 For more information on how your company can sponsor one of our events, please contact Marijane Milton at mmilton@bizjournals.com or 206-876-5447.