VRF Design & Installation In Depth
This month's Technical Advisory Committee (TAC) meeting features a presentation on the design and installation comparison of VRF to common HVAC systems. A question and answer session will follow the presentation.
Presented by Jim Benville of Johnson Barrow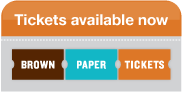 Lunch Options:
* No Lunch: $15
* Box Lunch: $28
Sandwich Box Lunches come with choice of entrée, chips, cookie, fresh cut fruit and water.
Smoked Turkey & Havarti: Smoked turkey on ciabatta with Havarti cheese, pesto mayonnaise, mixed greens, tomato and balsamic vinaigrette dressing
Chicken Club: Chicken breast on ciabatta with avocado, Cheddar, bacon, lettuce and tomato.
Chipotle Chicken Sandwich: Chicken breast, avocado and pepper jack cheese on a baguette with chipotle mayonnaise, red & yellow peppers, lettuce and onion.
Tomato, Mozzarella and Avocado On whole wheat ciabatta with pesto mayo, lettuce, and balsamic vinaigrette.
Ham & Swiss: Served on marbled rye with cucumber, leaf lettuce and tomato.
Salad box lunches have a roll with butter instead of chips.
Ranch Chicken Pita: Chicken breast, bacon, Cheddar, tomato & romaine with ranch dressing.
Caesar Chicken Pita: Lemon chicken breast with mixed greens, Parmesan, tomato, Kalamata olives and Caesar dressing wrapped on pita bread.
Classic Cobb Salad: Lemon & herb chicken breast, avocado, bleu cheese, bacon, tomato, scallions and hard-boiled egg on mixed greens with creamy vinaigrette.
Greek Salad (Available Vegan): Mixed greens with tomato, cucumber, avocado, feta, artichoke hearts, Kalamata olives and pepperoncini. Served with a creamy vinaigrette.
Lemon Chicken Caesar: Lemon & herb chicken breast, romaine, tomatoes, black olives