Introduction to the Living Building Challenge 3.0
We're excited to present a joint meeting between the Student and Professional chapters of Engineers Without Borders and ASHRAE. Leslie Johnson of CDI+Mazzetti will provide an overview of the latest version of the Living Building Challenge (LBC). During this presentation you will:
Understand the basic philosophy of the LBC.
Understand how the Petals and Imperatives work within the LBC Certification.
Identify Scale Jumping and how it can be incorporated with a project.
Describe the key components of the program.
Understand the difference between a prescriptive and performance certification path.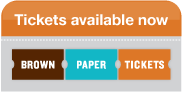 Agenda is as follows:
6:30 – 7:00 pm  Buffet Dinner
7:00 – 7:15 pm  Chapter Introductions & Announcements
7:15 – 8:00 pm  LBC Presentation
8:00 – 8:20 pm  Q&A, Networking
8:30 pm           Program Close