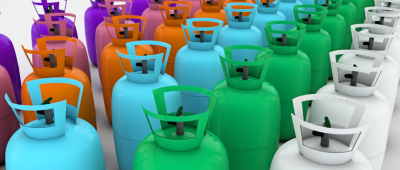 The Future of Refrigerants
Jim Wolf, President of Global Policy Associates, will provide the latest information on U.S. laws and regulations, proposed U.S. legislation and regulation, international agreements, and proposed international agreements that will impact the future use and phase out of HCFC (R-22 and R-123) and HFC (R-134a, R-410a, and R-407c) refrigerants.  The presentation will include current requirements of the Montreal Protocol, Kyoto Protocol, the Clean Air Act, and U.S.EPA regulations, and proposed U.S. legislation and amendments to the Montreal Protocol that would phase down the production and use of HFCs such as 134a.  Information will also be provided on the availability and projected cost of current HCFCs and HFCs plus forecast for new alternative refrigerants such as HFOs.
Speaker Bio
Jim Wolf, President of Global Policy Associates.
Global Policy Associates is a consulting group providing technology consulting and policy development advocacy at national and international levels with an emphasis on ozone protection, climate change, energy efficiency technology, and green building design. Jim has 47 years of experience in the building technology industry. During his time with Trane and American Standard he was actively involved in fluorocarbon technology and international and domestic laws and regulations affecting building  technology. He has actively participated in policy development at the Montreal Protocol since 1988 and at the Kyoto Protocol since 1993.
Jim earned a BS degree in Electrical Engineering at the University of Arizona and a MBA from American University in Washington, DC.  He served in the United States Army as a Signal Corps Officer and received the Army Commendation Award.
Active in ASHRAE, he has served as Society President in 2000/2001. Prior to 2001 he served as President of the National Capital Chapter of ASHRAE and on the Board of Governors for eight years. Jim is presently on the Board of Directors for the ASHRAE Foundation and on the ASHRAE Advocacy Committee.  He received the ASHRAE Distinguished Service Award and the ASHRAE Exceptional Service Award.